Does your Child Have a Tongue Tie?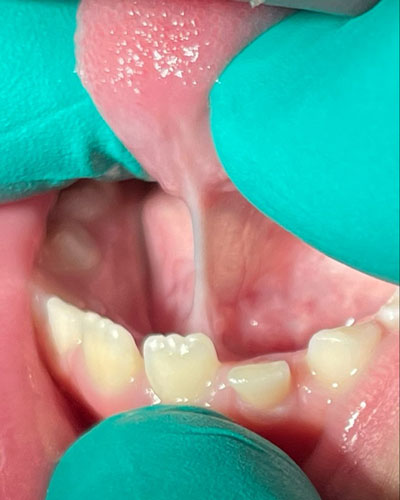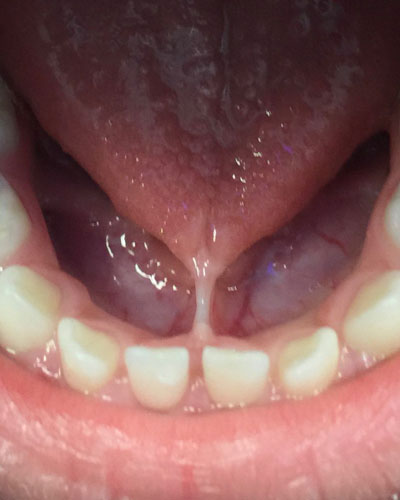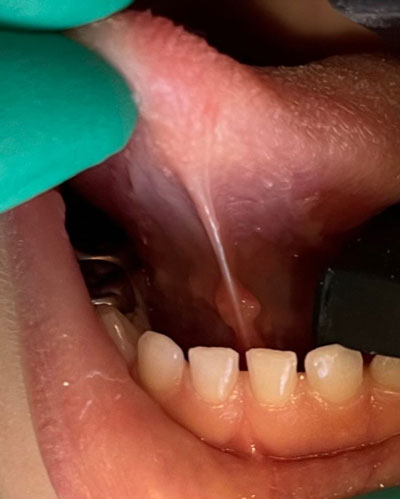 Does your Child Have a Lip Tie?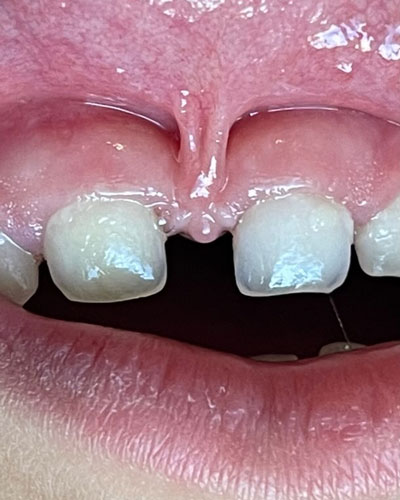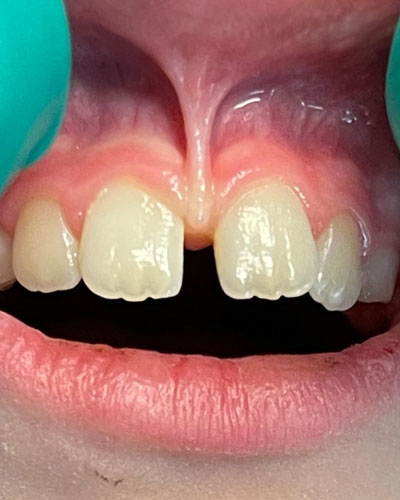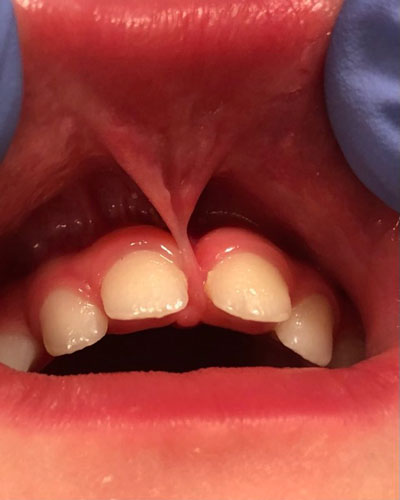 Infants:
Baby is not transferring milk
Baby is showing frustration while nursing or bottle feeding
Mother feels pain while breastfeeding
Baby is never full
Baby has reflux
Trouble sleeping
Children and Adolescents:
Frustration while speaking
Showing hesitation to speak, or refuses to
Small amount of words in child's vocabulary
Slurs words together
Shows difficulty in anciation
Trouble sleeping/restless
Troubles eating
Grinding teeth while sleeping
Snoring and Sleep disordered Breathing
Faster Healing with Less Pain
At Smile Reef Pediatric Dentistry, we use an innovative laser technique right here in our office, different from a snip or clip with scissors. We will remove the full restriction gently and with absolute precision, giving each child the best chance of symptom improvement.