The Role of Child Psychology in Children's Dental Health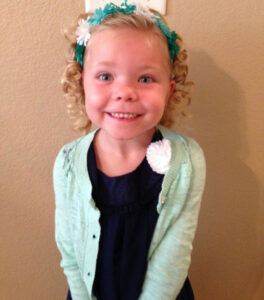 Children are amazing. They are fun, excited, anxious, timid, brave, fearful, energetic, emotional and much more. Understanding children and their behavior is an important part of pediatric dentistry.
Taking care of a child's dental health is very important as dental health can affect children both physically and emotionally. Parents will do well in helping to care for baby teeth and gums to ensure healthy space for permanent teeth and to insure proper brushing as their kids grow. Regular trips to a pediatric dentist can also help to teach proper care and avoid dental abnormalities and other concerns in the future.
Specialized Training and Experience Working with Kids
In Las Vegas, there are many family dentists that serve both children and adult patients but it is of great value to consult a children's dentist in Las Vegas for little ones. The reason to choose a pediatric dentist is for the specialized training and experience they have for children, much like choosing a pediatrician over a family doctor for your child's needs. A pediatric dentist takes additional two to three years of post-doctoral dental training. Aside from acquiring the skills and techniques focusing on pediatric/adolescent dental growth and development, the training also includes advanced diagnostic and surgical procedures for children, child development and child psychology. Child psychology is an important component of a pedodontist's training as this skill helps pediatric dentists learn to anticipate and deal with children's behavior effectively while handling dental concerns.
Special Needs
The providers at Smile Reef Pediatric Dentistry are not only trained in child psychology but also special needs dentistry and special needs psychology, and sedation and general anesthesia for children, which are often sensitive issues for both parents and children. Often many children are anxious about trips to the dentist especially if they have not had a pleasant experience before. Some children may also develop a fear because of the pain associated with toothaches and dental procedures. By understanding child psychology and proper child anesthesia techniques, a pediatric dentist can communicate to meet the needs of his patients and greatly reduce dental procedure pain, thus better leading to an encouraging experience for your young ones. This is also evident in how the Smile Reef pediatric dentist clinic is set up, particularly in such a way that children will enjoy coming and be comfortable every time they visit.
Smile Reef, a Las Vegas pediatric dentistry clinic, not only provides quality dental services specifically for children but also provides a fun and calm atmosphere for the kids. Smile Reef has fun environment where children can learn to love and enjoy taking care of their dental health in Las Vegas.