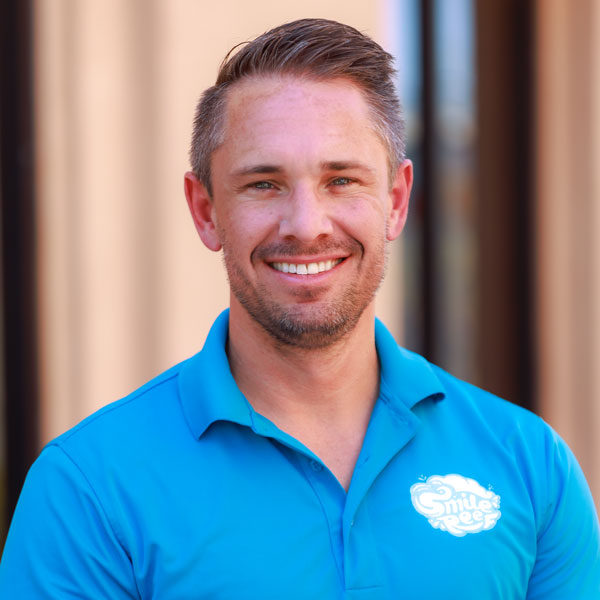 Education & Experience
Dr. Jaren Jensen earned his Bachelor of Science from Brigham Young University, then went on to graduate at the top of his class at Creighton University School of Dentistry. After receiving his D.D.S. Dr. Jensen specialized in Pediatric Dentistry at the University of Southern California.
Completing his Residency at Children's Hospital of Los Angeles was a wonderful experience for Dr. Jensen. He enjoyed learning from all types of dental cases, the wide variety of behavioral concerns and overall pediatric care. This hospital specializes in treating children with diverse special needs.
Certified by American Board of Pediatric Dentistry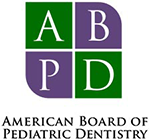 Dr. Jensen is a certified member of the American Board of Pediatric Dentistry (ABPD). This certification is the top level of training a pediatric dentist can achieve. Dr. Jensen cares for his patients with the highest level of education, skills, and experience.
Dr. Jensen just loves helping all children in their dental care. He makes it comfortable, fun, and pain free! He's now practiced Pediatric Dentistry in Los Angeles, Scottsdale and beautiful Las Vegas.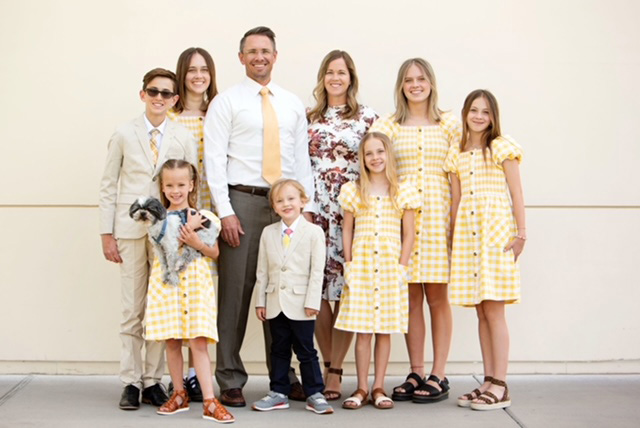 Family & Interests
Dr. Jensen is married to his amazing wife Britney and they have seven beautiful children. Together they love time at any beach, four-wheeling, skiing, and Disneyland. Dr. Jensen loves basketball, mountain biking, and snowboarding. He's a bit of a bookworm and especially loves science fiction novels or action-packed CIA mysteries. His favorite television shows are Burn Notice, anything on ESPN or the History Channel—but mostly he's found watching Dora, the Explorer or Yo! Gabba Gabba! with his kids.
Dr. Jensen's singular focus as your children's dentist is to provide an uplifting and inviting experience in the office—and precision, comfortable dentistry for everyone. The Smile Reef experience is designed to make each visit as enjoyable as possible.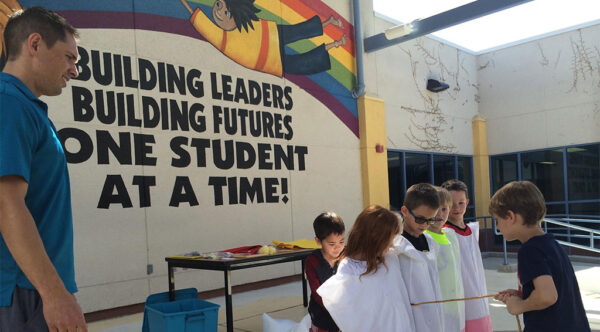 Community & Professional Associations
Dr. Jensen is active in his community and is a member/volunteer of numerous professional and charitable organizations, including the Boy Scouts of America, The American Dental Association, American Academy of Pediatric Dentistry, and the American Board of Pediatric Dentistry.
Patient Impact
"I once met a 10-year-old boy who was extremely afraid of going to the dentist—he wouldn't even come into the office. It took 30 minutes for my office manager to convince this boy to come in and let me take a look at his teeth. I simply told him that I would ONLY look at his teeth and if anything hurt he could raise his hand and I would stop. That first exam showed severe dental decay and very poor oral hygiene."
"We planned with treat him with a mild sedation to help relieve his anxiety. We finished half the needed work on the first visit. He was amazed at how easy and comfortable it was. I gradually built his trust by treating him with respect and keeping him pain free. I explained to him what I was doing at each step—allowing him to be an active participant in his own care. His confidence would grow with each visit and now he knows that coming to the dentist can be fun and pain-free!"
"He now takes very good care of his teeth and is completely cured of his "fear of the dentist" that may have followed him throughout his life." — Dr. Jaren Jensen
Thanks!